Aminov Real Estate Law Firm
Our real estate lawyers represent a wide range of clients and can assist you with your real estate purchases and sales. We painstakingly review and negotiate each contract to make sure you are protected, no matter if we are representing the seller or buyer.
Contact Us Now For A Free Consultation
Legally Sound Real Estate
We assist commercial, residential or industrial real estate professionals in successfully closing challenging transactions and avoiding litigation. Our legal advice has been honed through decades of combined experience representing clients in residential and commercial matters.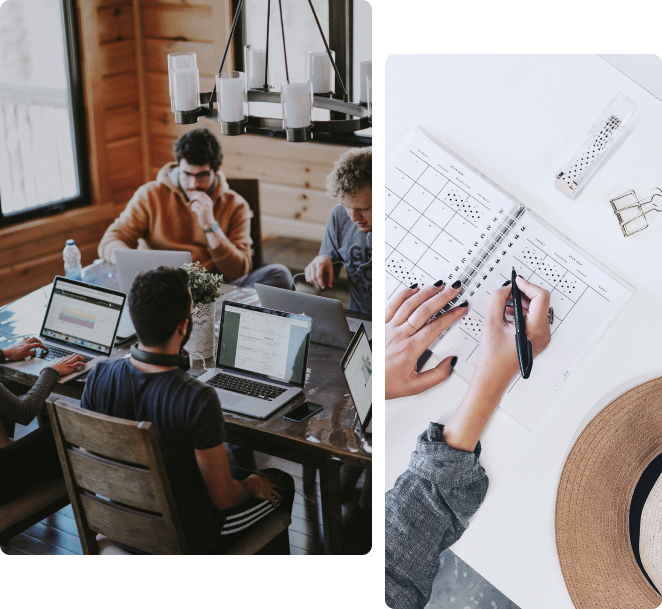 Commercial ,Residential, Breach Of Contract, Litigation, Fraud, Misrepresentation, Foreclosures, Leases (Commercial & Residential), Lease Assignment, Subletting Negotiation, Purchases, Sales, Financing Disputes, Unlawful Detainer, Tax Deferred Exchanges, Easements, Quite Title Actions, Partition Actions, Nondisclosure & More.
I've used Roman Aminov's office for a house closing. The process was very smooth. I had the pleasure of working with Alicia who was absolutely a delight to work with. She was thorough with her work and delivered everything in a timely manner. Would definetely recommend and use again in the future.
Oksana Yasaev
Homeowner
Nothing short of amazing- great communication, professionalism, service and knowledge. Roman, Alicia and the entire staff were always responsive, and on top of everything at all times. Would refer them to everyone looking for real estate related matters. Thank you again.
Rob Y
Homeowner
Real estate law can be very confusing and, as a real estate client, the firm of Roman Aminov helped guide us from the moment we placed our home on the market.
Hawdy Brillar
Homeowner
Roman is awesome and has great customer service. He is not just telling you whatever to make money or holding you on the phone to make you pay for a consultation. He is efficient and helpful. And you can speak with him live directly unlike many attorney offices that you may call and get stuck only speaking with their secretaries. Thank you for pointing me in the right direction Roman!
Enrique Pabon
Homeowner
We were so grateful for the exceptional service offered by Roman Aminov and his firm. He handled probate and estate matters for our family as well as a real estate closing. His counsel, diligence and competence were so appreciated! We highly recommend Roman Aminov
John Gould
Homeowner
Call Us For A Free Consultation, Today!
Call Us For A Free Consultation, Today!